In a match made in heaven, local designers will team up with their clients to talk about a design project in a fast-paced slideshow presentation.
This unique format provides a peek-behind-the-curtain at the designer/client partnerships that gave rise to some of Hawaii's most interesting design solutions.
Q&A to be moderated by Chris Magpoc of Dfi Design, and former AIGA Honolulu president.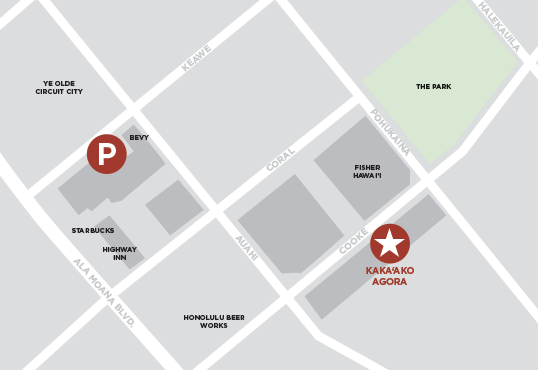 ---
CONFIRMED SPEAKERS:
Jared Stone of the Honolulu Museum of Art presents with Lesa Griffith of the Honolulu Museum of Art
Project: Honolulu Museum of Art Rebrand
Arlyn Ramos of Ikayzo presents with Asiana Ponciano of Hawaiian Airlines
Project: Hawaiian Airlines Social Media Marketing Campaign
Jacqueline Davey of MVNP presents with Erin Kinney from Kamehameha Schools 
Project: Our Kaka'ako Branding
Noa Emberson of Onward presents with Simon Crookall of Hawaii Opera Theatr
Project: HOT 2014-2015 Season Artwork
Kuhao Zane + Brandy-Alia Serikaku of SigZaneKaiao presents with Dale Ruff of Louis Vuitton
Project: Louis Vuitton Ala Moana Custom Environmental Design 
 Cliff Cheng of VOICE presents with Nicky Leong Texeira + Kevin Imanaka of Hawaiian Airlines 
Project: Hō'ike: A Hawaiian Airlines Employee Publication
Jesse Arneson of Wall-to-Wall Studios presents with Dirck Noordhoff of Candy Bar Hawaii
Project: Candy Bar Hawaii Branding
---
SPECIAL MAHALOS TO OUR SPONSORS:
ULTRA:
Clarence Lee Design & Associates
AIO (PacificBasin Communications)
BOLD: 
SEMIBOLD:
BOOK:
---
Attending all the Design Week events? Save money by purchasing a Design Week All-Event Pass.