Yes, we booked Jessica Hische! No, you aren't dreaming.
You may know Hische as the lettering artist behind Penguin Drop Caps, the creator of the Should I Work for Free? flowchart, or The New York Times bestselling author behind Tomorrow I'll Be Brave. We know her as our featured speaker of our next Designer Dialogue event happening Thursday, May 2nd, 6—8 pm at da Shop Honolulu. Do we need to say more?
(She'll be signing books and be available for photos. Cue the phones!)
Event is open to everyone. AIGA members, non-members, and students welcome. Limited tickets available.
---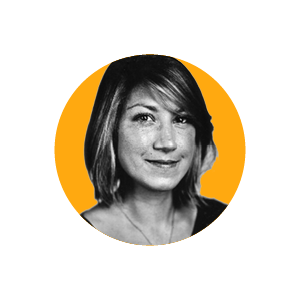 About Jessica Hische:
Jessica Hische grew up in Pennsylvania and cut her creative teeth in New York. She currently lives in San Francisco, where she works as a letterer, illustrator, type designer, and relentless procrastiworker. Clients include Wes Anderson, Dave Eggers, The New York Times, Tiffany & Co., OXFAM America, McSweeney's, American Express, Target, Victoria's Secret, Chronicle Books, Nike, and Samsung.
(Jessica Hische photograph above by Kari Orvik)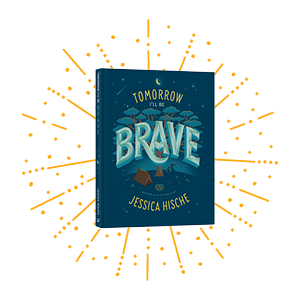 About the book:
Journey through the beautifully hand-lettered messages by award-winning illustrator Jessica Hische in her debut picture book Tomorrow I'll Be Brave. This uplifting and positive book encourages kids to promise that tomorrow, they will try new things, do their best, and be brave.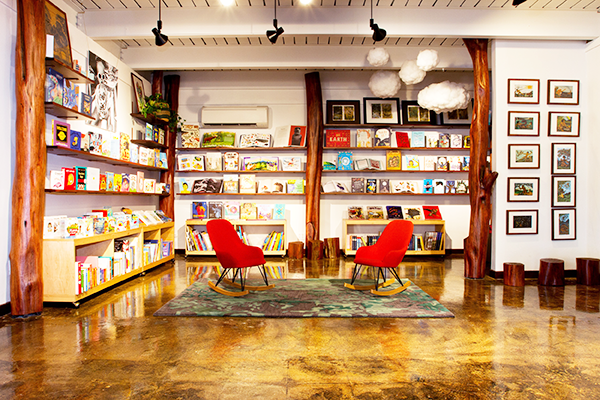 About da Shop:
Aiming to set a new standard in print-retailing with a fashionably designed layout, da Shop has a section specifically for children, lounge reading chairs dotting the interior, and is set-up to host presentations, read-alouds, film screening, live performances, lectures, and more.
Also on offer is a digital database to over 1 million titles, any of which can be purchased in store and shipped directly to your doorstep. If visiting da Shop from elsewhere, staff can package and ship your purchases home for you.
da Shop is located in Kaimuki at 3565 Harding Ave. Parking is available in the two municipal lots across the street, entrances on 11th and 12th Avenues. Street parking is available in the neighborhood as well.